Who is the most romantic couple in the world?
It must be Miiko and Tappei!!
♥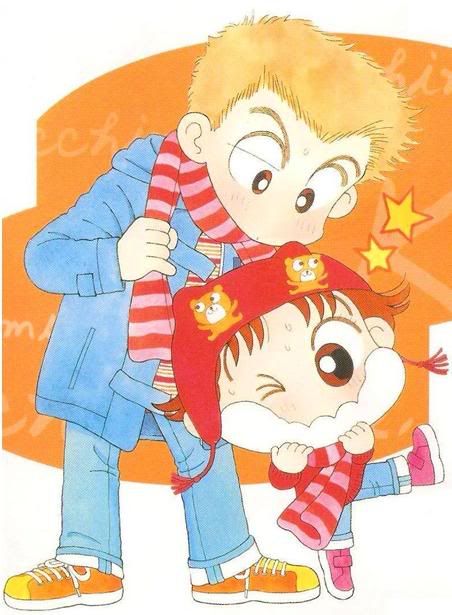 I really envy you Miiko.. :D

If you guys don't know about this comic, I will tell you
!!
it's about Miiko's simple life, it tells about her daily life, her school day, her cheerful day, her gloomy day, her love and her innocent life. This is a really hilarious and innocent story, I giggle all the time because of her sillyness. And it's just like your daily life when you was in primary school, cheerful everyday! less stress, less problem...

When I read her story, there are so many events that really is the same with me..like how I forgot bring my pants after swimming :o , too lazy to study, can't wait for what present will I get, had a crush with the coolest guy in the school, had loooots of wishes, grumpy when my mom didn't get my wish..
Ouuw..how I miss my childhood soo...

Ahhh ya about her lovelife, she has crush with her friend, Tappei.A cool, annoying, sweet guy, annnd he also has crush with Miiko , but they don't want to show their love each other..
ukkkh..how sweettt....


♥
miss you mom :(