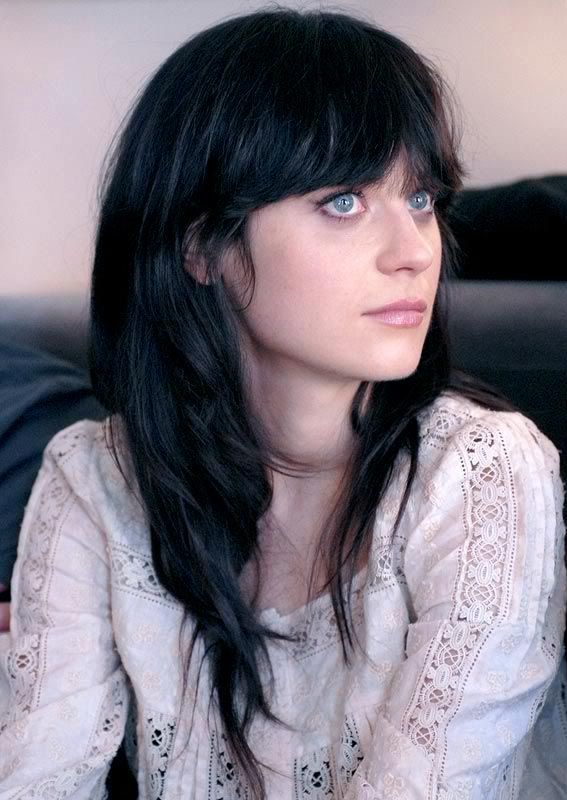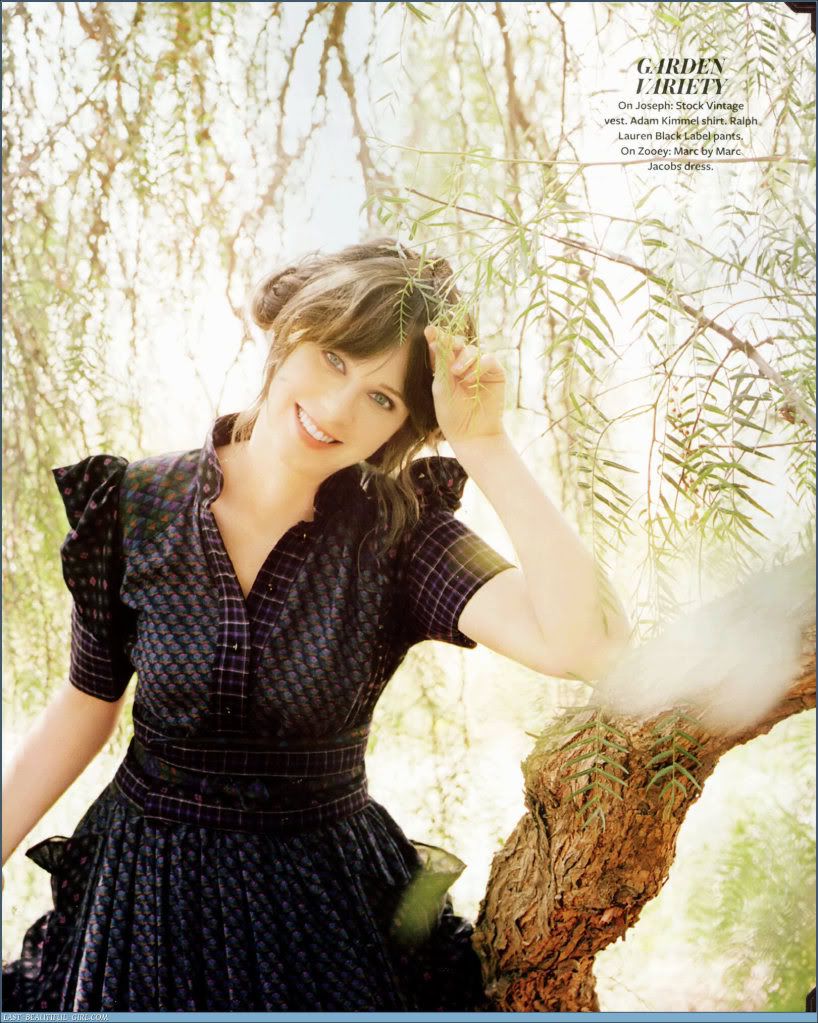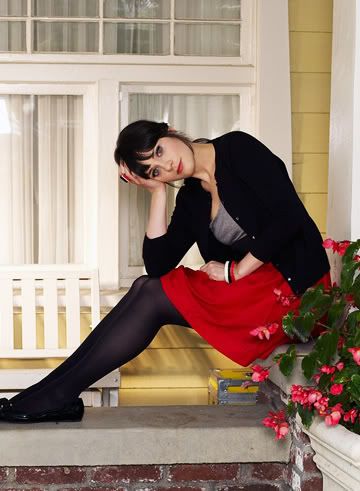 Dreamy pastel colours, cute outfits, bows, florals...
Recently, I do love to browsing about her, Zooey Deschanel. I loveher amazing style, I love how much fun she can create with outfits, be it with flowers stashed in her hair, or wacky age-old Victorian outfits.
I got falling in love with her when she played at Happening and 5OODays of Summer movie.
ahhh I love all about her outfit so so badly, she is really inspired me anyway. I hope my mom can teach me how to sew a dress like her.... :)