heey people...!how's life?!
I hope you all had marvelous days :)
Ah yaaa..what makes me very happy lately?! well let me tell you....
first...I got a surprise gift...!!
from my sweet boy....aaahhh...
I turned on the light of my room, and this gift was laid at my table...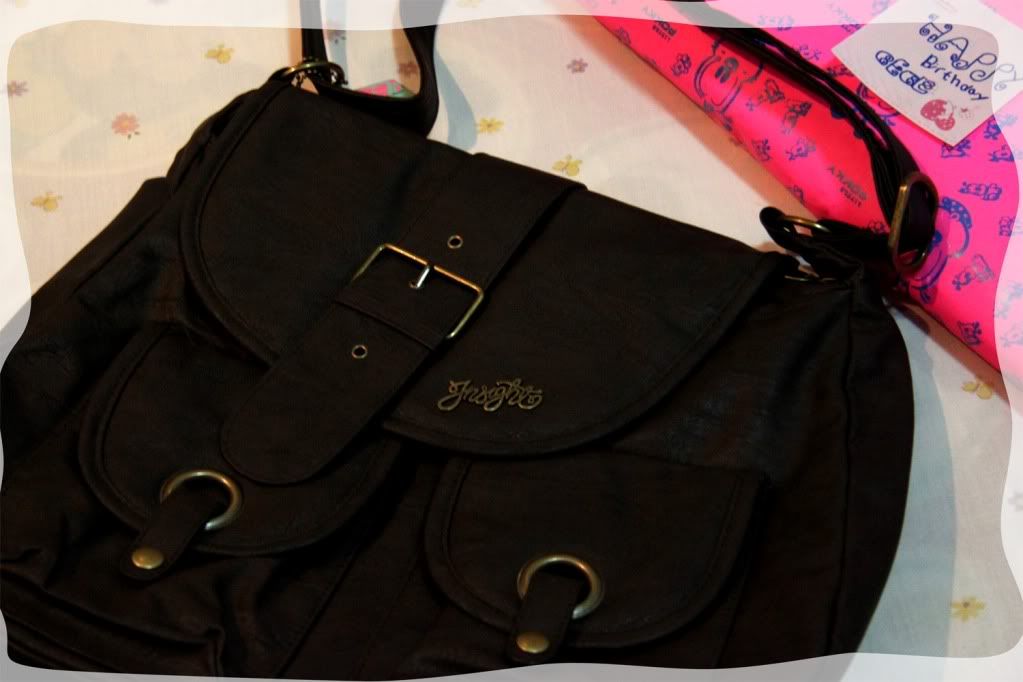 So sweeettt and cute gift..thank you my little brother....loveee it...
The other why i'm so happy is... I learned how to sew! yup sewing, I know it is kind of so last year..but from now on I want to learn so many things, and sewing is the thing that popped in my mind...
Well, my mom is very good at sewing.she has made a lot of clothes, doll, bag, blablabla....but she hasn't sewed for a long long timee...
So I insisted my mom to teach me how to sew a table cloth....It was not really that hard, my mom teached me how to used her sewing machine..and it was so fuun!
Loveee it !I also sewed my name in there...
After that, I decided to make blanket, most of the colour that I picked is yellow...
It was much harder than before... I must measured it, cut cut into little squares, measured again and then sew it together....
I have to be more patient with this..
I was so freaking out with the result, so I pushed my self to finished it faster... I made it from morning until night continued on the next days...annnd because of it I ruined my mom's time, she should've worked...but I ruined it.hehhe
But it all payed off, I finished it only two days!!
uwaaww...so incredibly happy with the result...
Eventhough there is still mess everywhere and not too perfect..I'm so glad with this, it made by mee!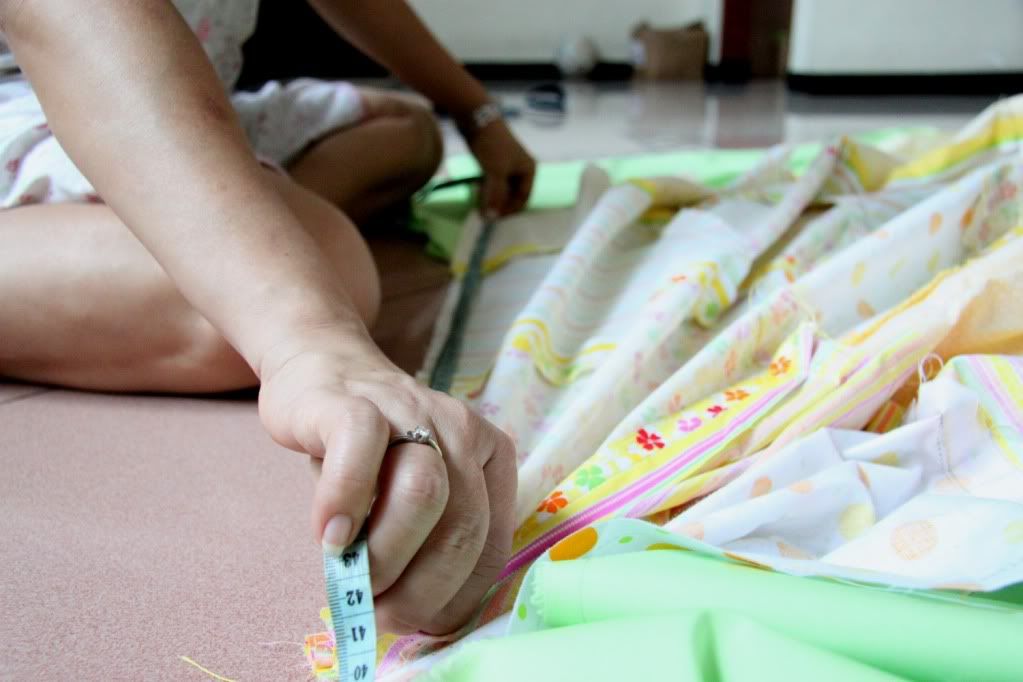 measuring(I'm so suck on it)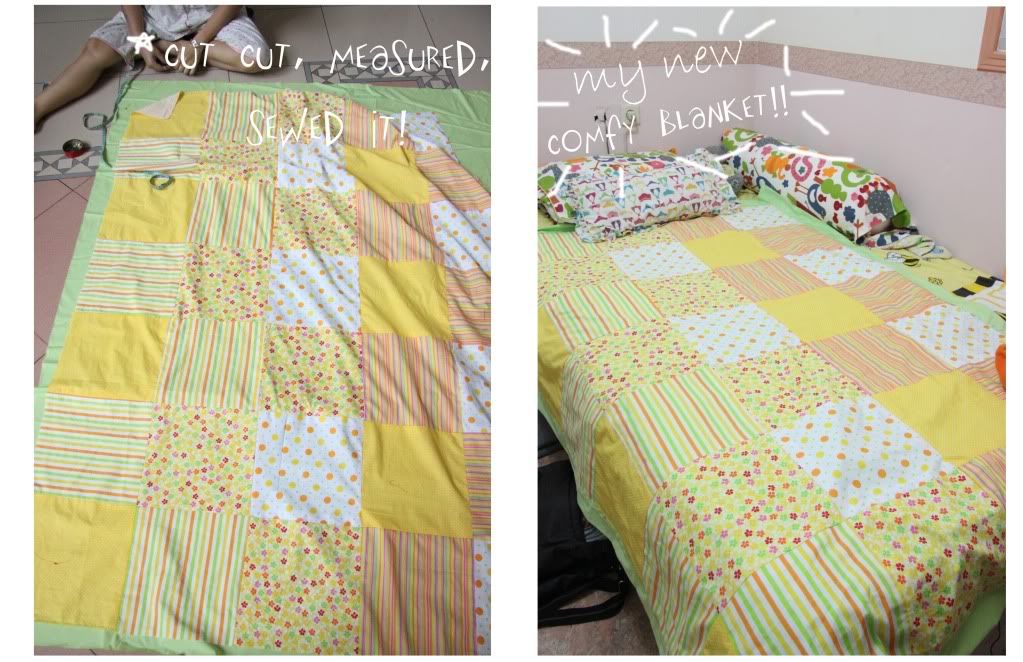 sorry for my crapy photos :(
Sooo exciting with to sew next!! FUN!